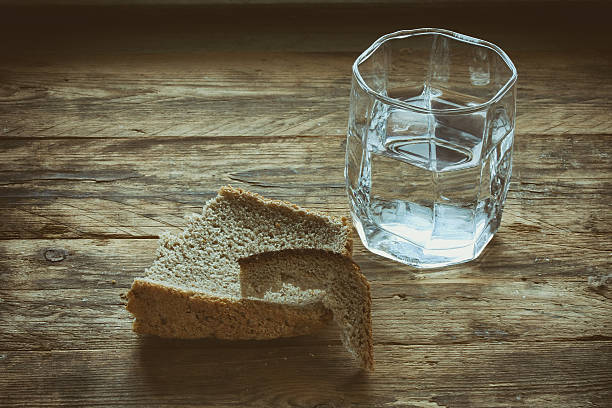 The Beauty of Bread, Beverage and Labor
"I know that there is nothing better for them than to rejoice and to do good in one's lifetime; moreover, that every man who eats and drinks sees good in all his labor—it is the gift of God." – Ecclesiastes 3:12-13
One of the common themes in Ecclesiastes is the importance of "seizing the day," or what we might describe as "making the most of every opportunity." Ecclesiastes was penned by King Solomon, one of the wisest men to ever live. And so in our verse above, how does Solomon suggest one might seize the day?
In effort to magnify the value of "seizing the day," Solomon stresses the importance of enjoying the simple things of life such as eating and drinking. But to fully grasp what he is saying, we must understand that the term "eating and drinking" in ancient culture was frequently used as a general reference to daily life and was not limited only to the acts of eating and drinking (although it included these actions). In essence, Solomon is saying that since life is short, one would be wise to slow down and enjoy each and every daily activity.
But with that said, let's do reflect upon actual food and beverage for just a moment. God in His sovereignty could have only given man bread and water for sustenance. But out of His providential care, God graciously created a buffet of food options for mankind to enjoy. He has also given man a wellspring of options to quench thirst; for every drop of water, wine, and milk is a satisfying drink from the fountain of God's grace. These things should be enjoyed while there is time before the sun sets upon life. Since the mysteries of life are beyond man's understanding, and since nothing is gained from worry, the daily gifts of food and drink from God should be enjoyed in the present. Yet man cannot eat and drink with joy until the food and drink he consumes is seen as a gift from God.
Solomon then refers to joyous labor. He says that pleasure should be found in work. This might be somewhat surprising considering the other themes surrounding labor within the book. After all, in other portions of Ecclesiastes, he paints labor in the bleakest of terms. Man's labor under the sun is described as vain, monotonous, useless, continuous, tedious, restless, strenuous, unrewarding, undone and even completely forgotten. Man labors in effort to obtain wealth, leave a name, leave an inheritance, and have a sense of security. Man even toils for gain and profit – Yet Solomon says that all of it is in vain since everyone eventually dies. So why would here in our text refer the pleasure of work? He did so because he understood that from an earthly viewpoint of life under the sun, the labors of man do seem tedious, mundane, and fruitless. Yet a life lived rich towards God and for God's glory would see life beyond the sun – from the horizontal to the vertical, from temporal to the eternal. This is why he gave this exhortation to find joy in toil. Labor is to be rejoiced over, and enjoyment and pleasure should be found in it.
The idea of joy in our labor was echoed centuries later by the Apostle Paul when he gave instructions to the believers at Colossae "Whatever you do, do you work heartily, as for the Lord rather than for men, knowing that from the Lord you will receive the reward of the inheritance. It is the Lord Christ whom you serve" (Colossians 3:23-24). Paul also encouraged the Corinthians in a similar fashion when he said that they should be abounding in the work of the Lord, knowing that their toil is not in vain in the Lord. (1 Corinthians 15:58). For Paul, labor was to be seen through the lenses of the gospel, and Christ made all the difference. And so both King Solomon and Paul addressed the beauty of joyous labor.
Oh that we would find joy in our daily living – our eating and drinking so to speak – even finding joy in our labor. Ponder these things today and give God glory in all things!
– Pastor Eric